Career Opportunities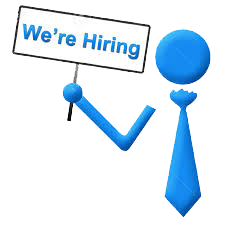 If you have penchant for taking on challenges and would wish to work in a tough competitive market, we have just the opportunity for you:
1. " Marketing cum Business Analyst" 
Number of Positions: 1
Qualification: 1. MBA / PGDM (Marketing)  with B.Sc / B.Tech Chemical background preferred.
2. Additional knowledge of DTP & Photoshop soft wares will be added plus
Job Designation: Executive
Job profile: 
The candidate shall be responsible for managing advertising / publicity for the firm. This will include print, digital & outdoor media.
Shall be responsible for handling all marketing activities,such as analyzing market size / potential, preparing database of existing / prospective customers, using primary & secondary data available through internet / online sources, including portals, search engines, trade / industrial association directories etc
Shall also be responsible for arranging customer surveys, market audits, designing e mailers, managing web content, SEO, SMO etc.
Event Management, participating in trade exhibitions / shows / conferences / technical seminars etc.
The candidate shall be directly reporting-in to the C.E.O
Experience: 2-3 years
Industry: Additives, Synthetic Resins,Waterborne Adhesives, Waterborne Paints & Coatings
Salary: INR 3.5 Lacs p.a (Not a bar for deserving candidates)
Location: New Delhi
2. "Business Development Manager"
Number of Positions: 1
Qualification: B.Sc (chemistry)/ B.tech – Chemical /Paint Technologist/MBA/PGDM
Industry: Resins for Solvent Borne Coatings for Auto, Wood & GI  Coatings
Experience: 3-5 years in sales of similar products
Location: Okhla, New Delhi
Salary:  INR 4.5 lacs to INR 5.5 lacs p.a
Joining: Immediate
Job Profile:
Candidate will be responsible for maintaining the existing business  in specific segment
Responsible for developing new business for given principals and managing existing accounts
Shall be required to maintain relationships with customers in the Building & Construction industry
Shall be required to adhere to the Credit & Collection process as per rules prevalent within the organization
3."Business Development Executive"
Number of Positions: 1
Qualification: B.Sc (chemistry)/ B.tech – Chemical /Paint Technologist/MBA/PGDM
Industry: Resins for Solvent Borne Coatings for Auto, Wood & GI  Coatings
Experience: 2-3 years in sales of similar products
Location: Okhla, New Delhi
Salary:  INR 2.4 lacs to INR 3.0 lacs p.a
Joining: Immediate
Job Profile:
Candidate will be responsible for maintaining the existing business  in specific segment
Responsible for developing new business for given principals and managing existing accounts
Shall be required to maintain relationships with customers in the Building & Construction industry
Shall be required to adhere to the Credit & Collection process as per rules prevalent within the organization
4

.

"IT Manager"
Number of Positions: 1
Qualification: BCA, MCA, M.Sc (IT)  , MBA (IT)
Experience: 2-3 years on MS Nav, preferably with techno functional skills
Location: Okhla, New Delhi
Salary:  INR 4.5 lacs to INR 5.0 lacs p.a
Joining: Immediate
Job Profile:
Strong hardware & networking knowledge and ability to plan, organize, control and evaluate IT & electronic data operations
Design, develop & implement IT policies, procedures and Manual
Exposure in managing & developing web portal & apps synced to NAV
Ensure security of data, network access and backup systems & preserve assets, information security and control structures
Must be able to handle multiple locations LAN/WAN/Internet setup/System Administration with management of remote Servers
Plan, understand & manage company IT requirements with least supervision
Must be well versed with commonly used operating system & softwares
*For detailed information, write into the below email IDs
Interested candidates may write-in to careers@colourindia.com, hr@colourindia.com or ceo@colourindia.com